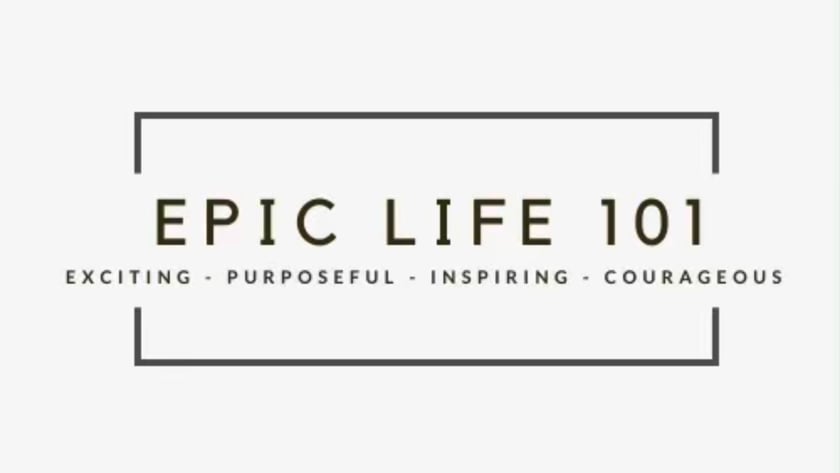 Epic Life Foundations (FREE for subscribers)
Before you start your Epic Life Journey, it is crucial that you know where you are going.  What does your Epic Life look like?
We need to define the destination so that we know what we are making our way toward in this Journey to an Epic Life.
Epic Life Foundations is a thrilling exploration of where you want to be in your Business and Personal Life so that the destiny is clear and inspires you every day as you make your way toward your Epic Life.
The stability and success of a structure being built depends on the quality of the foundation.  Setting a great Foundation to your Epic Life is the catalyst for your Epic Life becoming your reality.
Epic Entrepreneurial Mindset
Epic Personal Life Wheel and Goal Setting
Epic Business Wheel and Goal Setting
Get Your Business to Work for You and Not You For It
It is time to get your business working for you. Your business needs to serve you, not the other way round.
Your business should work for you and give you Time and Money. Your Epic Business should allow you to bless everyone in your business, life your Epic Life and give you the time and resources to have Epic Impact in the world around you.
Video Topics:
Working On Not In Your Business
Business and Personal Goal Setting the Epic Way
Know the Figures
Customers . . . Your Secret Weapon to an Epic Business
Your Epic Business Strategy
Selling Your Way to Success
Defending Your Life Balance as Business Speeds Up
Maintaining Your Epic Success
Plus 2 additional surprise videos . . . just because we love to give you what you need to be an Epic Success in your Business and your Personal Life.
What you will get:
Videos jam-packed with Epic advice
Templates to use to make our business Epic
You cannot afford to miss this course! It is an absolute game changer when it comes to living life the way you want to by having an Epic Business.
The Epic Life Journeys
Most Entrepreneurs say that they either have Time of Money, but seldom have both at the same time.  We need our businesses to mature to the point where they give us both Time and Money at the same time so that we can live the Unashamedly Balanced life . . .  your Epic Life.
But how, you ask?  Simple!  Years of being entrepreneurs and working with Entrepreneurs and businesses has given us very clear ways to achieve this.  In our Epic Life Journeys, we take you through a series of short videos, each giving you practical guidance on how to create an Epic Business and Epic Personal Life.  These Epic Journeys include the latest, practical and effective tools to create your Epic Life.
Epic Business Journey
Business Strategy & Leadership
Customer
Business Finance
Marketing and Sales
Business Operations
Epic Personal Journey
Relationships
Health & Wellness
Lifestyle
Personal Finances
Faith
Each of these Epic Journeys equips you with what you need to live an Epic Life as an Entrepreneur & Business person.
Adele Benvie
Using my 20 years of experience as an entrepreneur to make the lives of other entrepreneurs more EPIC! Grow with the Epic Life Family and become part of our Epic Life Tribe.
Oh wow! Your videos are authentic and passionate and truly inspiring! I know how much work and time has gone into making this happen and I will definitely be joining your tribe!
- Annette
OMG, I've just started watching them ... I can't thank you enough.
- Anonymous 
"Thank you. I think we would have just plodded along had you not come along and upset the apple cart… my thoughts are that change is hard but it always renders fantastic results once we have moved out of our comfort zones."
- Ceo Executive Rentals
"Thank you so much! Your material is user-friendly and information-rich. You have a way of simplifying even the dreaded subjects."
- Nonhlanhla
"The journey that this course has taken me on business-wise has been nothing less than Epic. It has taught me how important it is to have business and personal goals aligned. It has given me the courage to take a big step in employing someone to work with us in our business. It has been nothing less than an Epic journey"
- Danielle Cronje
Thank you so much. I am getting so much value out of your golden nuggets. I am really really enjoying it and getting so many aha moments. I am so grateful for coming across your course on my Facebook.
- Ursula